Sempergy

Enterprises
Strive to achieve
Our Philosophy
Transforming what is possible, at Sempergy Enterprises we strongly believe that people are paramount to success. That's why we not only invest in the future of our planet but also in the future of our employees. You could be one of them.
Business
Great things in business are never done by one person. Sempergy identifies undervalued opportunities, creating new synergies and realizing their potential.
Innovation
We remain steadfast and committed to progressive innovation for the benefit of one and all, working on everything that can be improved from the concepts to their details.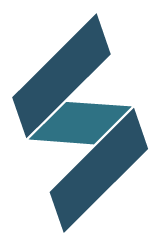 What, how and why we do it.
There once was a group of people who believed there was not much being done about Earth's future. That day, they established Sempergy Enterprises, with the sole objective of unfolding the best one possible, investing in the most clean, eco-friendly and profitable opportunities.
We are an investment management firm striving to achieve growth and appreciation of capital for our investors by engineering tailored strategies, proudly setting ourselves apart when capitalizing on opportunities surrounding clean energy, new technologies and logistics.
Developing Clean Energy
Renewable, sustainable, smart.
Creating New Technologies
Pioneering, inspirational, revolutionary.
Designing Better Logistics
Diverse, impactful, competitive.
© Sempergy Enterprises 2018